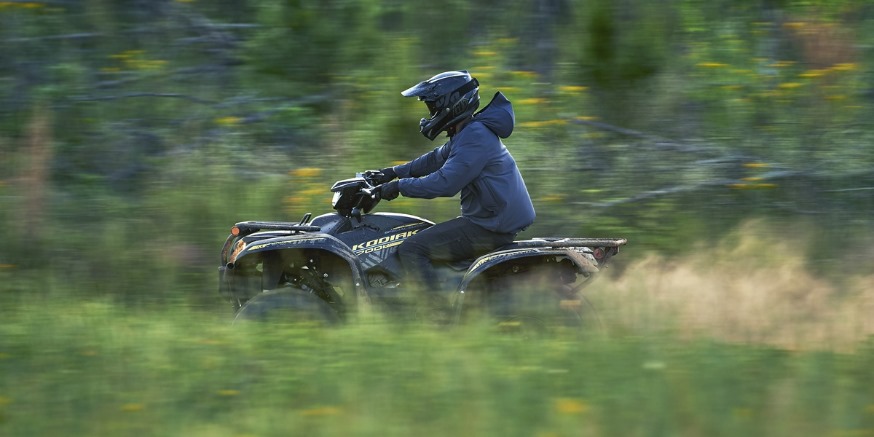 The list of tasks you use your ATV for is almost endless, and this becomes even more apparent when your ATV is no longer there! That's why, at Yamaha, we are going the extra mile to keep your Utility ATV safe and secure!
Receive a Datatool Stealth S5, usually costing £249, free of charge when you purchase a new Yamaha Kodiak or Grizzly ATV from any participating Authorised Yamaha Dealer. Fitting and subscription charges apply.
About the Datatool Stealth S5:
Reviewing a ride or tracking a fleet? The Stealth S5 records every journey with the vehicles position being updated every 15 seconds.
Coverage across all of western Europe and beyond.
'G Sense' impact detection to alert an emergency contact if an incident is detected.
Automatically geo-fenced to monitor all signs of unauthorised movement. 

Terms & Conditions
Subject to availability
Limited time only
Yamaha reserve the right to withdraw the promotion without prior notice
Available at authorised Yamaha Utility ATV Dealers Only
Tracking unit supplied free of charge with the purchase of a new Yamaha Kodiak or Grizzly ATV – RRP £249.
Customer must pay for fitting and Datatool subscription at time of purchase. Fitting charged at £99
Minimum 12 month customer subscription for Datatool tracking
Request for tracker must be made at time of purchase.